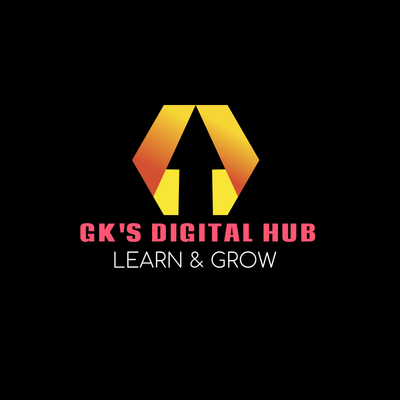 Welcome to GK's Digital Hub!
We understand that navigating the complex world of digital marketing can be overwhelming, especially for those just starting.
Our goal is to provide a strong foundation for small businesses and entrepreneurs with the necessary knowledge and skills to succeed in today's digital age. Our foundation courses include website development, search engine optimization (SEO), social media marketing, content marketing, email marketing, and more.
We also offer helpful resources, including blog posts, guides, and tutorials that can help you stay up-to-date on the latest digital marketing trends and best practices.
At GK's Digital Hub, we're dedicated to helping small businesses to succeed. We know that the success of your business or career is essential to you, which is why we're committed to providing the best possible advice and services free of charge.
Thank you for choosing GK's Digital Hub. We're excited to help you navigate the digital landscape and build a strong foundation for success. Let's work together to make your digital dreams a reality!